Baited & Hooked: Unmasking the Many Faces of Phishing Scams
Available to watch
About This Webinar
Join Dr. Jerry Craig for insights and real-life examples, helping you gain a comprehensive understanding of various types of phishing threats and arm yourself with proactive strategies to safeguard your data. Don't let your guard down; learn to spot the bait and avoid the hook!
Agenda
General categories of Phishing
Traditional Phishing
On the Rise of Phishing
Niche Phishing Attacks
Consequences
Q&A
Subscribe Here!
Get the latest webinars delivered to your inbox.
Meet Your Hosts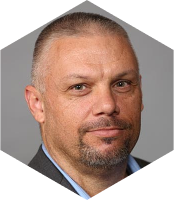 Dr. Jerry Craig.
Jerry is Ntiva's Sr. Director of Security and CISO, offering more than 20 years in the IT and cybersecurity industry. Certified CISO, CISSP and CCSP, Jerry also serves part-time as Adjunct Professor in the University of Maryland Global Campus.