People like what they like, and it can be hard to change their mind. Some see Windows 10 as the pinnacle of Microsoft's efforts, others see it and groan, longing for anything else.
Sometimes it feels like there's no choice. We just have to go with the operating system (OS) that comes pre-installed on our desktop. In the business world, it's highly likely your company will dictate the type of computer, the OS and the applications you use. In that case, there really is no choice.
However, there are many different options for your desktop OS should you have the freedom to choose, either at home or at work.
Today, we're comparing the three most popular among the average user. There are hundreds of options, these are just our favorites! Which one will you choose?
1. Windows 10
This year, Windows 10 finally took over the top spot for the most used operating system in the world. After its initial release in 2015, the software was offered as a free upgrade for previous Windows users. This ended in July of 2016, and Windows 10 has been offered as a regular upgrade since.
The upgrade is becoming popular again, thanks to Microsoft's End-of-Life (EOL) announcement for Windows 7, coming in January of 2020. With no security updates or software support of any kind, users must upgrade their operating system to maintain their security.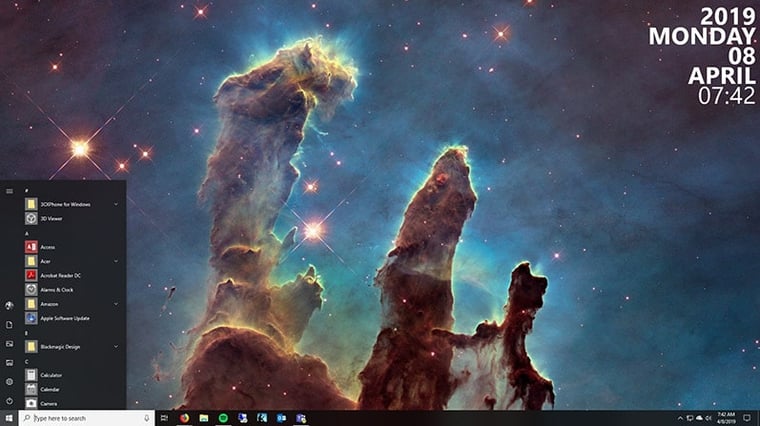 With its clean, squared edges, Windows 10 looks sleek. The Start menu can be customized to look like the common list of programs you're used to, or left to the new full-screen "Tiles" version. All of the software you know and love is here, and it looks better than ever.
If you've used Windows in the past, you'll begin to feel familiar with Windows 10 fairly quickly. Once you're over the shock of the very different Start menu, you'll notice that your programs sit in the taskbar, and your files are still stored under your Documents folder, which is easily accessible through the ever-improving Windows Explorer.
Windows has become the standard option for computers. Generally speaking, if you see software you would like to purchase, it was created with Windows 10 in mind. The ease of access and third-party software support make Windows 10 the easiest and simplest choice for the average user.
Windows 10 feels like the best upgrade to Microsoft's OS since Windows 98. It's everything you're familiar with, just with a million small performance upgrades under the hood. Programs open quickly, and they look great. With seemingly endless customization options, you can have all the speed and features of Windows 10 with the look of a classic version you're familiar with. Simply put, this is Microsoft's best operating system yet.
Pros: Familiar. Average Price. Unmatched third-party support.
Cons: New Start menu requires customization to be truly useful.
2. MacOS
Everyone knows a Mac user. They always make a point of letting you know they're a "Mac person." As annoying as that statement might be, the OS they're using is actually worth talking about.
The latest version, MacOS Mojave feels incredible and looks beautiful. While at first, it may seem like a daunting change from Windows, most of the core functions remain the same.
You still have a taskbar at the bottom with your favorite applications. Instead of a Start menu, you have a Launchpad that lists all of your installed programs. Instead of a Windows Explorer window to look for your files, you can use Finder. Your desktop can still be filled with dozens of shortcuts if you're that kind of person.
There are small differences that will confuse you and take time to get used to. For example, the Maximize, Restore, and Minimize buttons? They're on the left side of each program. You will mess this up at least a few times at first.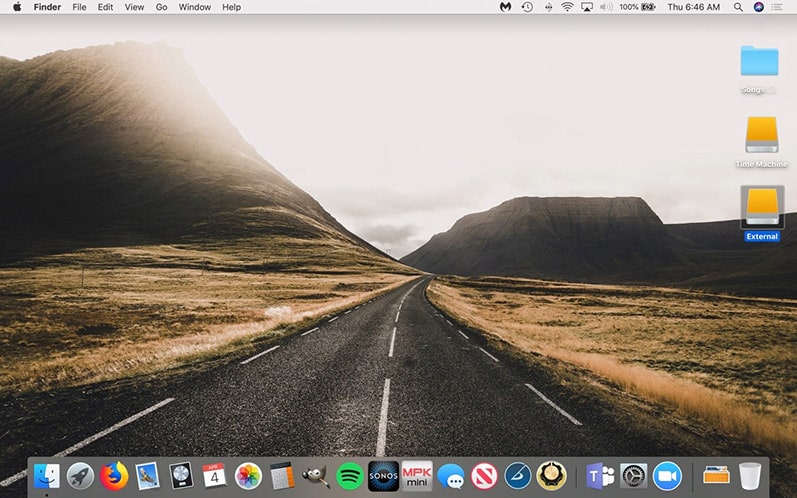 At first glance, Macs appear to be far more expensive than their Windows-based competitors. This is because even the lowest performing Mac is made up of extremely high-end hardware. Mac users tend to keep their devices longer than the average $300 Windows machine from a big box store.
If you're an iPhone user, there are many things to love about MacOS. Seamlessly send files between your computer and phone with AirDrop. Unlock your machine using your Apple Watch. Send texts from your machine without ever touching your phone. If you're already a part of Apple's digital ecosystem, you're going to love MacOS.
Video creation, photo editing, and music producing are all unanimously better on a Mac. If you're on the hunt for a machine that will open Word and Internet Explorer for the next couple of years, a Mac may be too expensive to justify. But, if you do any kind of digital editing or simply have the cash to burn, MacOS is a truly great experience.
Pros: Beautiful OS. Seamless integration with other iCloud devices.
Cons: Not as customizable as others. Pricey.
3. ChromeOS
Google probably runs your personal email account. They also own the most popular web browser available. Gmail and Chrome are great, but did you know they also make an OS?
ChromeOS is based on Linux, which is an operating system with hundreds of different versions available that we won't get in to for this article. The OS made its first appearance in 2011, alongside Google's first ChromeBook.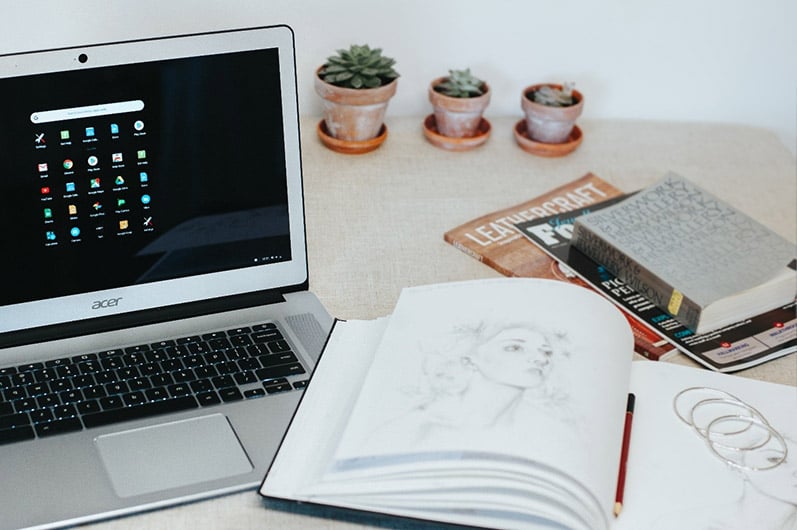 ChromeBooks are available in a variety of styles from numerous manufacturers, including Dell, Samsung, and Acer. With the device turned off, it looks like any Windows-based laptop. Once the screen is on, the changes are enormous.
ChromeOS is meant to run web applications. You're given access to the Chrome Web Store to download any software you may need. You'll find the usual apps like Evernote, Honey, and Office Online. The OS essentially feels like a lightweight version of Windows.
The average ChromeBook is a fairly low-end laptop, with not much drive space or processing power. These machines are meant to be light and mainly used to get things done on the go. Average users will find them suitable for browsing and using Office software. While the specs do vary between models, generally these aren't built to design websites and edit 4K videos!
Pros: Budget friendly hardware. Runs most familiar software.
Cons: Software must be purchased through Chrome Web Store.
Windows dominates the market, but you do have a choice! And don't be fooled by this list, you have more choices than this. These are just our three favorites. There are dozens of Linux "flavors" available for free download, which are awesome for the slightly more advanced user.
Picking a favorite operating system is subjective. We all like what we like, and if you're tired of Windows, maybe the simplicity of ChromeOS is for you! Maybe you need the highest possible resolution with advanced video editing software, and nothing can replace your love for MacOS.
Every option is great, with its own advantages. The only way to know which one is for you is to try each of them out for yourself, or speak with an IT consultant for a deeper dive on what's right for you and/or your organization.
If you're new to Windows 10, or simply interested in getting the most out of it, check out our webinar, "Windows 10: Easy Tips for a Smooth Transition." We'll show you how to get the most out of the world's most popular operating system!