All businesses are looking for growth, and technology is one of the key areas that can significantly boost performance. One of the most notable trends has been the focus on cloud computing - but is it right for you?
First, I need to put on my IT consultant hat. While it's true that the cloud has a been a boon to many businesses, there are a few caveats I should point out up front.
Often our clients think that all resources can magically and cost-effectively go up into the cloud, but this is not always true.
It's highly dependent on the situation - a cloud hybrid approach might be a better solution for the short to medium term, as example.
Another item which often gets overlooked is the possibility of capex expenses.
Business owners are typically excited about the pure opex model that the cloud can offer, and are surprised to learn that there may be some capital investment required up front.
This is typically associated with physical migration, employee training, and a few other items. While not necessarily a huge upfront expense, it is something that needs to be considered.
Always check in with your IT consultant to get the full picture of the real cost of cloud computing.
Cloud Computing Benefits
Regardless of cost, which can be tricky to calculate, there are definitely many big benefits associated with cloud services. Here are just 4 ways that cloud-based technology can definitely help your business:
1. Increase Your Talent Pool with Cloud Collaboration Apps
Having a hard time finding the right talent in your backyard?
More and more companies are overcoming geographic limitations by employing remote workers. Cloud-based collaboration tools such as Microsoft 365, Slack and Zoom can make this much more feasible.
Messaging and calling features, remote access to work files and applications, video conferencing and the ability to collaborate in real-time on projects and share files quickly all make remote working so much more feasible.
2. Automate Your Marketing with Cloud-Based Tools
There is a ton of marketing automation software that can help you more efficiently handle many tasks.
These range from CRM tools such as Salesforce, email marketing tools, website optimization and social media platforms.
High end platforms such as Marketo or HubSpot are available for those with sophisticated needs, but for those that just want to dip their toes in, there are plenty of easy entry points.
Take a look at tools like Leadsius, Mailchimp, Buffer, Hootsuite and Insightly for starters.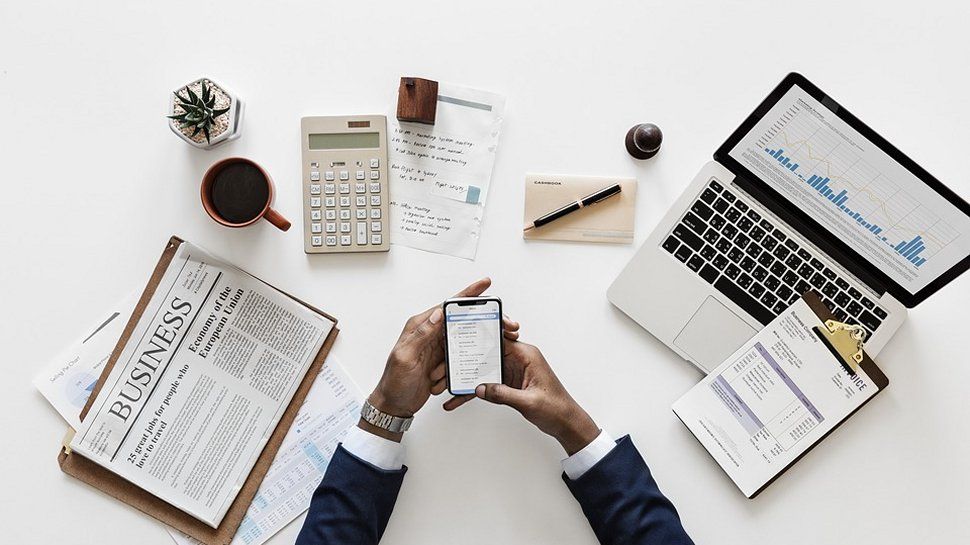 3. Reduce Your Storage Costs by Moving to the Cloud
Data, data and more data. Businesses are creating more of it than ever!
The costs to manage, store and protect critical business information on-premise can come with huge overhead. With cloud storage, you can scale resources and projects up and down as needed, only paying for what you use.
Cloud storage also offers access to files on the go, especially for docs and multimedia files that are too large to send by email.
4. Increase Your Up-time with Cloud Reliability and Redundancy
Server up-time is one of the biggest concerns for any data center. If your system goes down, it could cost thousands or even millions of dollars in lost productivity.
Most cloud services come with a 99.95% SLA guarantee. Additionally, extra things like fire suppression, redundant data and power systems can be extremely expensive for on-premises data centers.
In most cases, it simply doesn't make any sense to spend millions building and maintaining your own IT infrastructure.
Cloud computing can offer a myriad of benefits, but figuring out which solution makes the most sense for your business, managing the migration, and providing ongoing support can often be very challenging.
It's pretty clear that the cloud has been a boon to many businesses, providing a multitude of improvements and in most cases cost savings, but again, be sure to check with a qualified IT consultant to figure out the best move for you.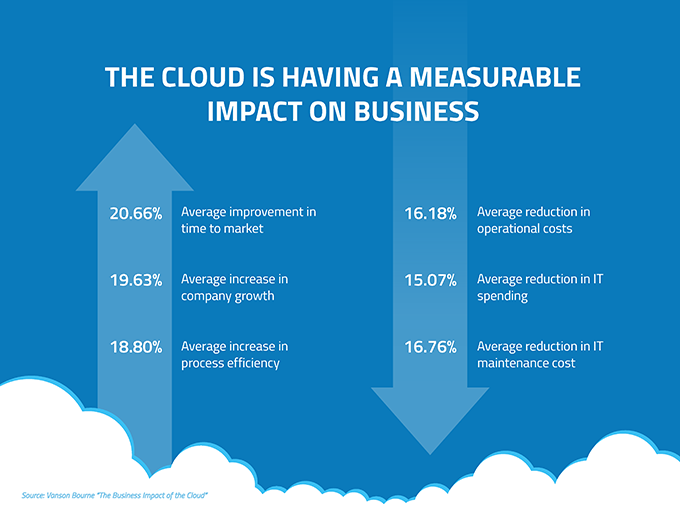 But Is The Cloud Secure?
We get asked this question a lot!
The short answer is that the cloud is likely way more secure than anything you could possible build and maintain on your own premises.
Large cloud providers such as Amazon, Microsoft and Google have extremely robust and secure environments, backed by expertise and resources simply not available to most businesses.
However, what these cloud vendors can not protect you from is human error, which means your employees. Whether accidental or malicious, this is definitely your weakest link.
But not to worry, there are many things you can do to mitigate this threat. You can start by reading our article "6 Tips for Improving Cloud Security" if you want to learn more on this topic.
And of course, don't hesitate to reach out to me for more information on migrating to the cloud.